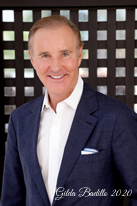 Dennis Carey, PhD is Vice Chairman of Korn Ferry, where he recruits Board Directors, CEOs, and their direct reports. He has placed and assessed some of the most successful CEOs and directors for over 75 leading Companies in the Fortune 500.
Mr. Carey founded several forums for Chairmen, CEOs and C-Suite executives including The Prium, (www.theprium.com) the CEO Academy® (www.Ceo-academy.com) and Academies for CFOs and CHROs of Americas best managed enterprises.
Dennis has published seven books, his three most recent being, Boards that Lead, Talent Wins (HBR Press) and Go Long (Wharton Digital Press). In addition to his books, he has also published over 50 refereed journal articles.
Mr. Carey also teaches Corporate Governance at the Wharton School of the University of Pennsylvania.
View Dennis Carey on: