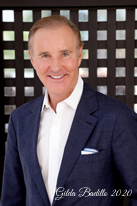 Dennis Carey, PhD, Vice Chairman of KornFerry has led CEO succession and Board engagements for some of the most high profile assignments in the United States. His projects have led to the selection of some of the most successful CEOs in the country rated by TSR at companies across all industry sectors ranging from FORD ,TYCO, and 3M, to  Humana,, ATT and GSK to name just a few. He has also led Board refreshment  initiatives for numerous F500 companies including complete board builds for spin outs and IPOs. These have notably included Goldman Sachs, Phillips66, Otis Elevator and Carrier from UTC, Covidien, DELPHI, TE Connectiviity, and ADT to name just a few. In the M&A space, he has earned a reputation for successfully integrating  talent by assessing best fit, and reducing the cultural risks attendant to these complex transactions. He currently serves on the Board of Directors at NEXII, ( NEXII.com ) an ESG inspired engineering and construction firm based in Vancouver Canada. His prior board affiliations have included a SAAS company sold to private equity and a medical device company sold to J&J.
He takes great care in valuing quality over quantity in serving clients. His measure of success has always been determined by how well his placements have performed over time, and the impact on shareholder return for the long run.
In addition to co authoring seven books on Board performance, CEO succession, business strategy and talent, he has taught governance courses at the Wharton School since 2015. To expand his range of relationship networks and witness first hand the emerging and diverse talent that will someday fill board roles, as well as CEO, CFO and CHRO positions, he founded the CEO Academy 21 years ago ( www.CEO-ACADEMY.COM ), as well as ThePrium 12 ago. ( www.ThePrium.com )-  each of which attract some of the most prominent and thoughtful executives in the country. Pivoting further to his expand his networks, he has established a range of knowledge partners for ThePrium which represent the finest strategy, investment banking, compensation, and audit firms in the world. As part of this network, he gains knowledge typically not afforded to him in his own talent and search ecosystem and publishes frequently (over 50 articles to date) utilizing the best "co-author minds" in these other fields of endeavor. Attempting to "practice what he preaches" , his three  recent books published by Harvard Business Review have been co-authored with the former CEO of McKinsey, the former CEO of Vanguard, the current director of the Leadership Center at Wharton, and of course Ram Charan, one of the most prolific and respected business advisors of our time.
His  three favorite business quotes he uses with clients are  1-"We never learn anything while we are talking- only when we are listening", 2-  "Companies only have two things to work with-people and money-and without people, there will be no money."  And  3" In business, "Everyday is Day 1"
View Dennis Carey on: